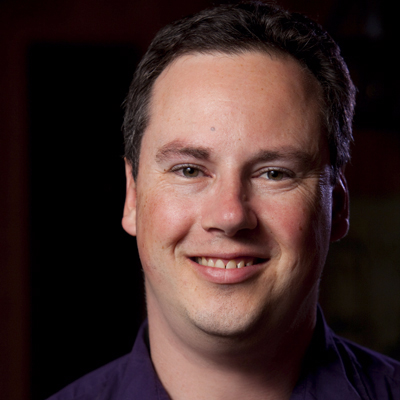 Stefan Goldby began his career in the entertainment industry as a college radio DJ in deepest Ohio while an exchange student in 1992.
Joining the Music Link team in Denver, CO as host and producer of their PBS music television shows, he also produced dozens of pieces of short and long form original content on demand for artists and record labels alike. Stefan also managed the Music Link Retail Network, placing featured albums in affiliated record stores to quantify television's ability to sell music.
He co-founded Chemistry Productions as a hub for additional freelance work following a move to Los Angeles and expanded his content skillset as producer and programmer across multiple platforms, eventually encompassing radio, print, online, retail and in-flight networks. Stefan also supported Christine Goldby's in-house projects as Chemistry's post-production producer.
Through Chemistry Productions, Stefan then spent an intensive 5 years as part of the maniaTV founding team. Initially leading content acquisition (acquired rights to air more than 15,000 music videos online) and music programming (booked more than 1,000 artist interviews) for the world's first internet television network, he also acted as Executive Producer for maniaTV's music and gaming networks, blending a 100-member production staff with extensive marketing and sales efforts and overseeing the creation of multiple broadcast studios. In 2007, Stefan was named as maniaTV's Vice President of Production and Programming and oversaw the network's move from Denver to Los Angeles.
Post-maniaTV, Stefan has taken on a wide variety of challenges across the entertainment, arts and nonprofit worlds as a branding consultant, project manager, content executive and fundraising strategist on demand. Recent project examples can be seen throughout this site, including iconic coffee house Pegasus, Lol Tolhurst's Cured, The Beauty In The Fourth Dimension art collection and PNW community non-profit Bainbridge Island Rowing.
His curated music content collection was recently added to Permanent Collection of the US Library of Congress.
Stefan has won 9 Billboard Awards for outstanding music television.