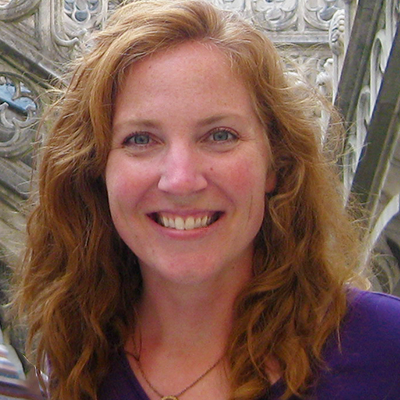 Christine Goldby began her post-production career as part of the Denver-based founding team at the Hallmark Channel in 1996. Within a year of making her first edits and composites, she was leading Hallmark's new post department – building all the interstitial graphics, bumpers and spots for the entire network.
Within two years, she was recruited for a move to Los Angeles to work on Babe: Pig In The City, the first of many freelance projects subsequently captured in her 2001 Artist Demo Reel.
That reel was made to celebrate the launch of her own boutique post-production facility in Chemistry Productions, where she could continue her work on film, television, commercials and music videos, continue to freelance at LA's best post houses and also be available to consult on partner Stefan Goldby's projects.
Selected highlights from those later projects (including award-winning work for Almay, Jeep, California Cheese, United, Microsoft, Johnny Cash, Jennifer Lopez and Audioslave) are summed up in a second Artist Demo Reel that can be seen here.
More recently, Christine made the leap from expert user of visual effects software to joining the team of 'artists making tools for artists' at Red Giant (home of Trapcode, Magic Bullet, Knoll Light Factory and many, many more household names in the post-production and vfx world).
As Red Giant's Group Product Manager, Christine oversaw the development of all Red Giant's products, tasked with taking their entire stellar software line-up into the world of subscriptions and to infinity and beyond…
After Red Giant's 2019 merger with German VFX titan Maxon, Christine is now not only overseeing Red Giant product development, but also fully integrating them with Maxon's Cinema 4D and Redshift's tools in the new Maxon One subscription platfom.
Christine has successfully launched multiple VFX products and won multiple Clio Awards and Gold Lions from the Cannes Grand Jury for outstanding commercial digital artistry.