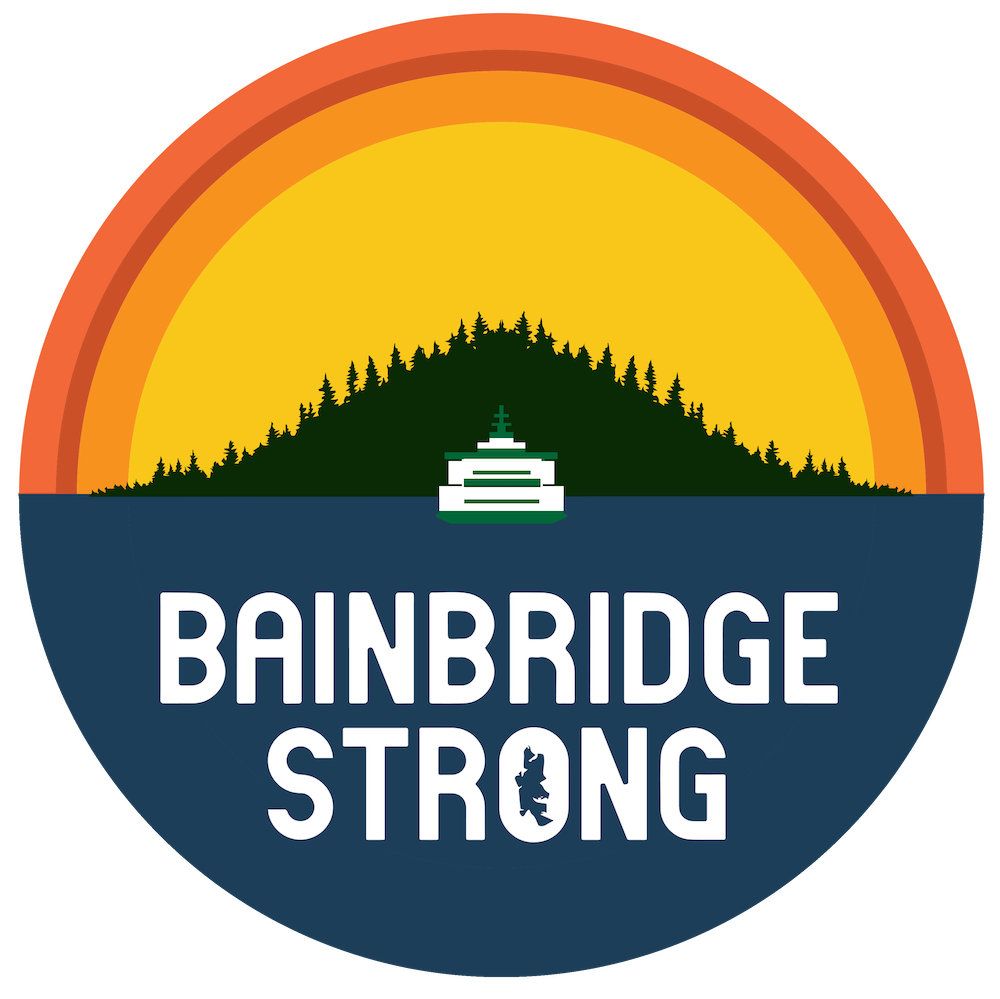 Bainbridge Strong is a local business community fundraiser launched by Chemistry Productions in partnership with Skyhawk Press, the Bainbridge Island Chamber of Commerce, and the Bainbridge Island Downtown Association in response to the economic crisis triggered by 2020's Covid-19 outbreak.
Built and managed by Skyhawk's Alicia Weiss and Chemistry's Stefan Goldby, Bainbridge Strong's eCommerce platform has generated thousands of dollars in 2020, with new partners and products continuing to be added to the campaign throughout.
Chemistry also provided creative direction and product management in collaboration with a dozen local artists to offer an exclusive branded catalog featuring apparel, stickers, coffee beans, classes and more. Volunteer agreements were secured with all artists to commit to the project through a shared understanding that 100% of profits will be directly donated to local small business, nonprofit and community organization beneficiaries on a weekly basis.
Project management involved build-out of a custom ecommerce storefront to leverage Skyhawk Press's existing integrated sales, fulfillment and delivery structure, while also leading bizdev, community relations, content creation, graphic design and product development efforts in collaboration with multiple partners.
Beneficiary bizdev and transparent financial reporting has resulted in profits supporting more than 60 beloved local recipients through Bainbridge Strong – ranging across the retail, bar, restaurant, wellness, media, nonprofit, vendor services, and educational sectors.
By integrating strategy and product management efforts with online sales and a multi-faceted SEO, SMO, and traditional marketing campaigns, the Bainbridge-based platform was swiftly built, launched and expanded in order to support our island business community and help them immediately benefit from a targeted local audience of donors and supporters.