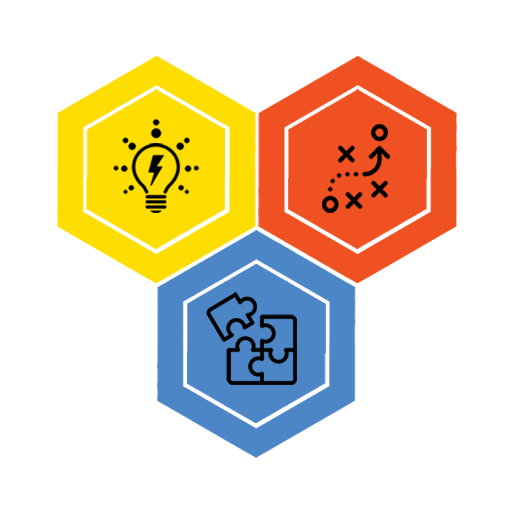 Every great artist, event, company and organization has a brand and message to communicate and an audience to engage. Put simply, they have a story to tell – and Chemistry is here to help by building brands and amplifying stories to bridge the physical and digital worlds.
Chemistry Productions is a husband and wife boutique providing leadership and guidance for projects of all sizes. We provide sparks, strategies and solutions crafted by decades of storytelling experience.
Whether you are an individual or event looking to extend your reach and impact, an early-stage startup needing to formalize your model and concept, a developing business needing to expand your customer base and investor access, or a fully-developed company with an important project that your core staff are not able to complete, Chemistry is here to help.
We harness the power of data, insight, and experience to help our clients connect with fans, donors, investors, and the world. From website creation and SEO to social media marketing, from content production to eCommerce operations and from business development to strategic fundraising, we are primed and ready, and we do love a challenge…
At the heart of everything we do are cold, hard facts: Data fuels our scientific approach to storytelling, and whether that data provides insight into intended audiences, competitive landscapes, operating strategies, or breaking trends, our team delights in finding, analyzing and understanding it all.
Chemistry Productions crafts custom strategies by filtering those insights through knowledge and experience to find and deploy the best elements for success. We then iterate again and again, acquiring more data and more insight each time, until we have compounded an optimal solution to your challenge through our process of controlled experimentation.
Tap into the expertize of an award-winning executive producer of all formats of original content, an experienced digital project manager, a startup strategist/fundraiser and a pair of leaders of projects across multiple industries within the worlds of sports, media, arts, and entertainment.
Initially founded two decades ago in West Los Angeles as a post-production house working on everything from Super Bowl ads to music videos and concert films, Chemistry Productions has evolved to encompass project management of all kinds, helping artists, events, startups, multi-national corporations, and nonprofit organizations alike.
After a sanity-saving leap into the Pacific Northwest, recent Chemistry-aided projects include legacy media brands ARTISTdirect and Buzzine, on-camera interviews with the stars of stage and screen, the memoir of the Cure's Lol Tolhurst, a collection of Russian avant-garde art, the addition of a media collection into the Library of Congress, community nonprofit Bainbridge Island Rowing, and the iconic Pegasus Coffee House. Learn more about them all on our Clients & Projects page.
One important final element to note: Though our co-founders are both experienced project leads, there is much more to Team Chemistry than just Stefan and Christine Goldby. With the needs and requirements of your story and your project in mind, we have assembled a host of additional proven and trusted all-star 3rd party service providers to make available through our lab.
Chemistry's team of experts range from Facebook specialists to Emmy-winning producers and camera operators, from feature writers to audio engineers, from digital artists to event promoters and from talent bookers to tax accountants, and we can and will create a new team formulation on demand, just for you.
Contact the Chemistry Productions lab to engage in better storytelling through science – and begin your new set of branding experiments today…