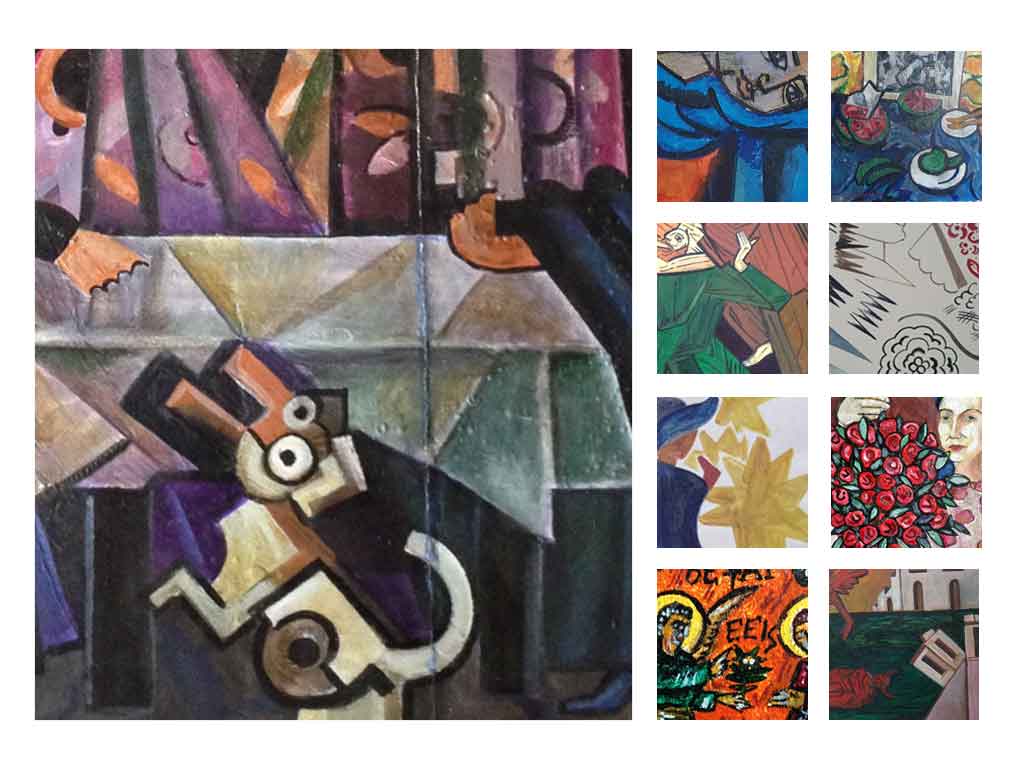 Chemistry Productions was added to The Truth in Art Company's team of curators, researchers and collectors to bring project management, marketing initiatives and business strategy to an emerging collection of Russian avant-garde artworks assembled under the title of Beauty In The Fourth Dimension.
The collection itself became but one aspect of an intriguing challenge fueled by four provocative questions:
How did a women born in rural Russia rise to become 

an artistic agent provocateur and controversial cultural leader in p

re-revolutionary Moscow

, then abruptly head across the world and become a celebrated avant-garde star once again in Paris?

In Paris, why did she become a working artist – designing freely for books, fashion, the stage, fashion, homes, books and society balls, while keeping her paintings almost exclusively for herself?

Forty years after her death, h

ow did she become the world's most highly-valued female artist at auction?

Though the world knows the names and works of so many of her famous friends (Picasso, Chagall, Léger, Malevich, Stravinsky, Tsvetaeva), why are we not as familiar with the multi-faceted genius of Natalia Gontcharova?
Construction of a website to help amplify the story of this anti-invidualistic trailblazer was an ongoing first step for this project, paired with scholarly essays, scientific testing and historical research efforts. Those efforts were accompanied by the construction of a private collection catalog and initial offering to investors to join the campaign.
As of 2018, the repackaged Bi4D collection has secured initial financial backing, added legal representation, triggered academic study, and is currently being preparing for its public exhibition debut in the fall of 2021.
Client
The Truth In Art Company
Project Date
2016 - (Ongoing)
View Project